REZFest is an event that spotlights the importance of protecting, restoring and improving the water quality of the Barnett Reservoir.
Exhibitors will offer kids and adults interactive education opportunities on the Barnett Reservoir's impact on our drinking water, wildlife, forestry, agriculture and industry.
Exhibitors include:  MS Museum of Natural Science, MS Department of Environmental Quality, MS Department of Transportation, Jackson Zoo, MS Wildlife Federation, Keep the Reservoir Beautiful, Magnolia Crappie Club, BASS Nation, High School Bass Masters Club and more.    Painted Faces by Emily Schmidt will be on site offering her face art designs.
The 5th Annual Independence Day Celebration sponsored by the Barnett Reservoir Foundation and the Pearl River Valley Water Supply District will be held at both Old Trace Park and Lakeshore Park featuring kid zones, climbing wall, live music, food vendors, and MS National Guard displays, a classic car cruise-in (Lakeshore Park only), and military displays.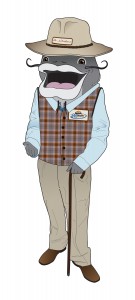 Patrons of both parks will enjoy a fireworks display to cap off our evening.  Dueling fireworks launched from both sides of the lake making a beautiful display over the big water! Music provided by MS103 will accompany the fireworks. If you are off site but you can see the fireworks, tune your radio to MISS103.
Parking for REZFest and the Independence Day Celebration at Old Trace Park will be available at Madison Landing and surrounding fields and lots, but no event parking is allowed at local restaurants. All entrance fees to the events are FREE.
The Mississippi Department of Environmental Quality, Pearl River Valley Water Supply District, and the Barnett Reservoir Foundation, invite the public to be a part of this fantastic community event that will be double the fun! More information about Rezonate is available at www.rezonate-ms.org.
Want to be an exhibitor?   download application here – 2016 REZFest Exhibitor Application